Here, There, & Everywhere: 4 LA Things I'm Dying to Do
For this week's "Here, There, & Everywhere" I decided to try something new. This week, instead of focusing on one specific local haunt, I thought I'd expand my horizons to feature a multitude of destinations to explore throughout Southern California.
1. Hollywood Bowl picnic with a date or small group of friends
While I have been to the Hollywood Bowl, it was during a horrible date which I'd rather forget. ANYWHO, I've never been able to fully appreciate the Hollywood Bowl. I just think there's something special about seeing live music with someone you love romantically. By forming a connection through the sharing of the visceral experience, your bond suddenly feels tighter; more secure even. 
2. Dapper Day at Disneyland (okay, so it's in Anaheim)
What is Dapper Day you may ask? Well, according to the LA Times it's "The unofficial gathering is an assemblage of Disney fans who want nothing more than a chance to parade around the theme park in their Sunday best. There's no age limit or required 'look' to participate -- visitors simply show up dressed to impress." From 40s pinups to classic 60s two-piece suits, the outfits can delight even the most casual of persons. I haven't been to Disneyland in 15 years and I'm just so eager to go! So why not go on a day where everyone is dressed up for once? Also, I may have already bought my dress...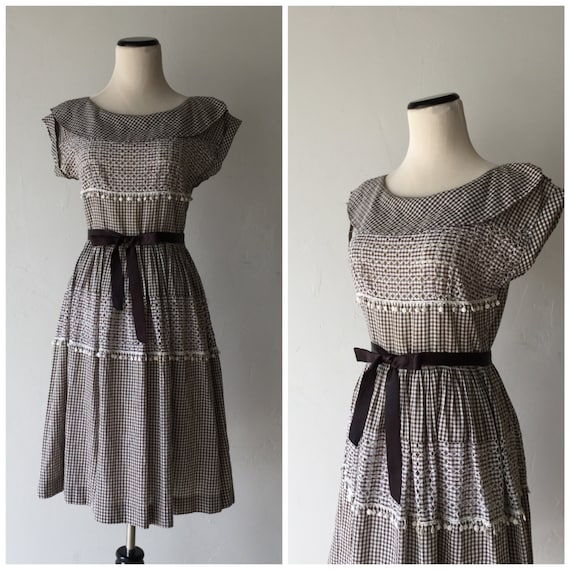 Is this perfect for a Disney spring day or what?!
3. Cinespia at the Hollywood Forever Cemetery 
Cinespia at the Hollywood Forever Cemetery has been on my to-do list since I arrived in LA seven years ago and I'm shocked I still haven't been! Also, this location is weirdly morbidly romantic. Plus, there's nothing better than snuggle puddling over a movie and some wine!
4. Hiking Griffith Park
I mostly put this one on here because I need to get in shape and get out in nature more. Plus, I now know people with a dog so that's an excuse, right?